Supply Chain Challenges in Food Production to Pay Attention to in 2023
Modern supply chains are complex and intertwined, making them vulnerable to fluctuations in fuel costs and the availability of resources. Although the full impact of recent world events on the global food supply chain is yet to be determined, prices have risen, and there are shortages of ingredients and labor. Food producers must be more agile in adjusting recipes and bringing new products to the market. Hence, it's more important than ever to stay updated on what lies ahead so you can continue to serve your customers without disruption.
Five Critical Supply Chain Challenges in Food Production
With global supply chain challenges continuing in 2023, here are the top five that will most significantly impact food producers:
1. Reducing waste and operationalizing sustainability
Almost

30%

of producers, manufacturers, and distributors
say sustainability is their top priority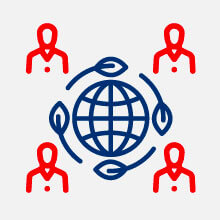 Source: 2022 IDC Food and Beverage Supply Chain Findings and Implications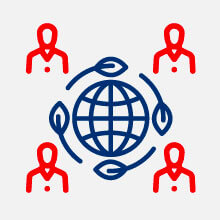 Sustainability is currently at the top of most F&B organizations' list of priorities. According to IDC's study,  almost 40% of respondents selected sustainability as their primary concern. Cost savings are one reason – sustainability improvements lead to reduced energy, water, and waste, after all – but the most significant driver behind this is the customer. Some 65% of consumers seek products that help them live a more sustainable and socially responsible life.
When implemented correctly, sustainability strategies could potentially help F&B organizations gain a competitive advantage. But much still needs to be done – IDC's study noted that the industry is primarily still in the adoption stages. It's time to step up.
2. Improving supply chain resiliency and visibility
80%

of companies will suffer significant value loss
due to failure to merge digital supply chain and control tower initiatives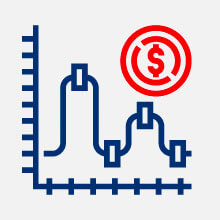 Source: Gartner Predicts the Future of Supply Chain Technology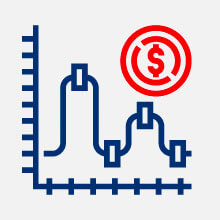 The most significant gap F&B companies must address for long-term success is still supply chain resiliency, agility, and visibility. The adoption of digital technology is essential to bridge the gap. This claim is supported by the fact that 61% of supply chain leaders say technology is a source of competitive advantage (Gartner Predicts the Future of Supply Chain Technology, 2022).
Gartner predicts that, in the next five years, there will be an increase in the adoption of supply chain technology, resulting in greater resilience and adaptability from improved decision-making.
3. Rising raw materials costs
71%

of global companies highlight raw material costs
as their number one supply chain threat for 2023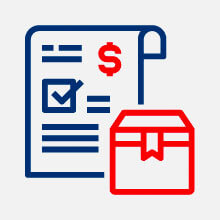 Source: KPMG – The Supply Chain Trends Shaking Up 2023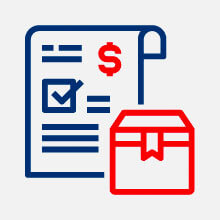 IDC's report on global F&B industry trends and insights found economic uncertainty and rising inflation to be the apparent top concern across the industry, with the issue expected to remain a primary challenge over the next five years. Higher operating costs, costs of goods sold, and the need to raise prices are cited as the most impactful for the F&B industry.
Efficiency and waste reduction will form a core aspect of F&B companies' strategy as they navigate cost concerns. Digitalization and more advanced planning solutions will be critical to maintaining and improving profitability. Meanwhile, more agile and robust recipe formulation and adjustments can drive down costs and ensure supply.
4. Managing complexities during disruptive times
6 out of 10

global organizations except geopolitical instability
to have a detrimental impact on their supply chain in the next 3 years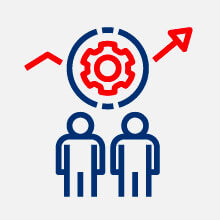 Source: KPMG – The Supply Chain Trends Shaking Up 2023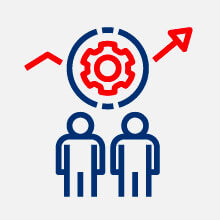 We're at a time of constant supply chain disruption fueled by global events and challenges such as rising inflation, environmental changes, and epidemics. Along with ever-changing and increasing regulatory environments, global supply chains face unprecedented pressures.
More than 6 out of 10 global organizations expect that geopolitical instability may have a detrimental impact on their supply chains in the next three years, KPMG finds. With this, nations turn inward and grow increasingly skeptical about cooperation and interdependence, potentially exacerbating ingredient supply and manufacturing.
To overcome this volatility, companies require a high level of agility. Blending optimization – a process that allows companies to optimize costs, sourcing, and use of ingredients – can provide significant opportunities to drive profitability while reducing costs.
5. Managing human capital
4.1

million Americans quit their jobs
in December 2022, according to the US Bureau of Labor Statistics
In the UK, job vacancies remain high at over

1.16

million
between October to December 2022, as reported by the Office of National Statistics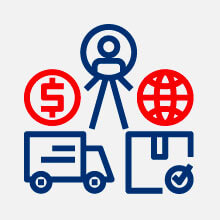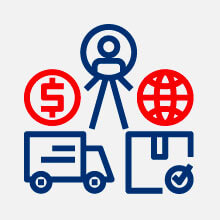 Digital transformation is essential for F&B companies to overcome the industry's many challenges. However, there's one huge barrier to overcome – a growing lack of talent and skills, which IDC's report has stated as a top overall digital transformation hurdle faced by F&B companies.
Businesses must plan to have the right people in the right place in the production process. COVID-19 and the Great Resignation have significantly changed the workplace, necessitating new practices, cultures, and workforce planning methods that balance employee needs with productivity.
But more importantly, F&B companies must also account for talent, partnerships, and support to help drive digital transformation and adoption.
Managing Supply Chain Disruptions with Intelligent Food Planning
Constant disruptions in the supply chain are making companies scramble to seek better tools for continuous monitoring and management. However, data gathering is only one aspect. A robust planning solution provides value by using the data to give actionable insights and decision support, helping companies improve their agility and make choices that drive efficiency and growth.
Implementing intelligent planning solutions lets early adopters:
Reduce logistics costs by 15%
Reduce inventory levels by 35%
Improve services levels by 65%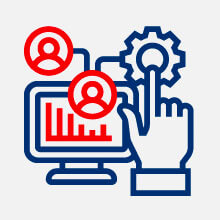 Source: McKinsey – Succeeding in the AI Supply-Chain Revolution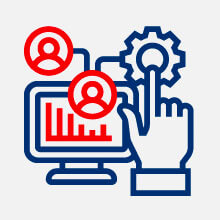 According to a report by McKinsey, implementing intelligent planning solutions allows early adopters too , compared with slower-moving competitors.
With Advanced Planning Solutions (APS), food producers can access the "big picture." APS allows them to move away from siloed planning and align goals and KPIs to drive efficiency across the planning and production process ­– whether they be financial or driving corporate responsibility. An enterprise that can proactively run predictive scenarios instead of only being able to react when something happens will be prepared for the future and stay ahead of the most critical challenges in the food supply chain.
These solutions enable possibilities such as:
Producing digital forecasts using market intelligence to determine which trends will be most profitable

Planning and optimizing entire supply chains digitally

Full visibility over what happens throughout the supply chain

Optimizing the workforce for improved availability and productivity

Logistics planning that covers multi-modal, last-mile distribution, and reverse logistics
How The Logic Factory Can Help
The Logic Factory understands the challenges of the food supply chain in tactical and capacity planning and cost-effective operational scheduling.
Intelligent Food Planning combines the industry expertise of The Logic Factory and the power of DELMIA Quintiq technology to deliver a solution specifically designed for food and beverage manufacturing.
We've proven that optimization technology adds value for various customers: efficiency and effectiveness can be raised with multiple percentage points.
If you are interested in finding out more about Intelligent Food Planning, you can reach out to me via rvdbroek@thelogicfactory.com.